Large-scale production of plastic parts
for automotive and electrotechnical industry
Get to know us, TERMOPLAST, s.r.o.
We've got a lot of experience – we've been here since 1992.
We've been operating on the market since 1992. We specialize in producing plastic parts by injection moulding, then printing and assembling them. We've got our own fully equipped tool shop, where we provide production and maintenance of injection moulds. We gained IATF 16949 certification in 2018.
Due to the wide range of goods we produce, we recommend seeing the gallery of samples directly in person – we'd be happy to see you. You can also contact us by phone or email.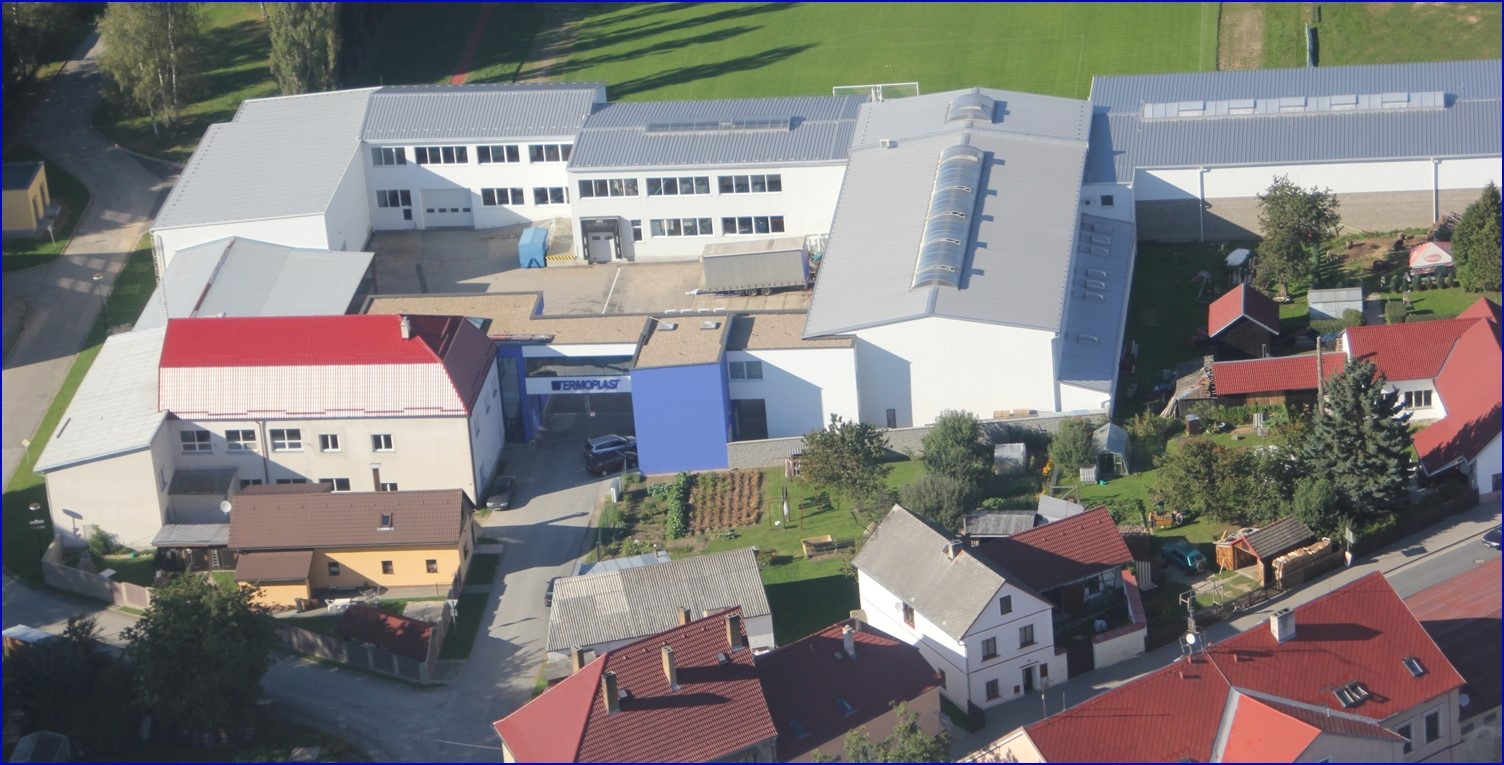 Projects
We're currently implementing the projects
Energy Savings, Thermoplastic
Project No: CZ.01.3.10/0.0/0.0/16_207/0010772
Project description: The purpose of the project is to implement the following energy-saving measures:
1. Replacement of injection moulding machines
2. Insulation of the injection chambers
3. Installation of energy saving light sources – LED technology
4. Photovoltaic power plant – 30 c
Project implementation time: 31/ 5/ 2017 – 31/ 12/ 2018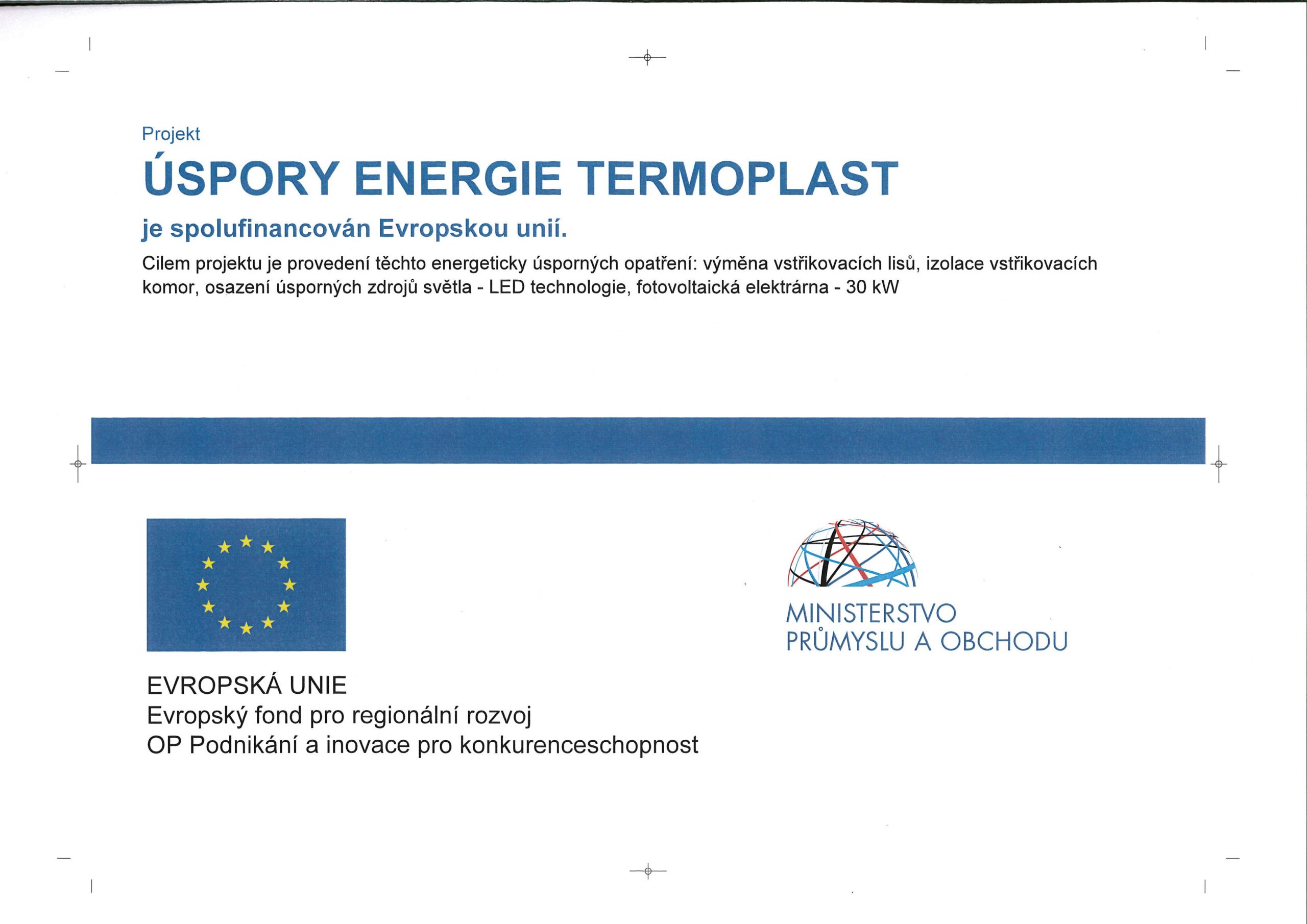 Strengthening autonomous two-way digital communication of the product process at Termoplast s.r.o.
Project No: CZ.01.2.06/0.0/0.0/17_207/0014320
Project description: Thanks to newly acquired non-production technologies, the subject matter of the project implemented at Termoplast, s.r.o. is to refine, monitor and streamline production processes in order to strengthen autonomous two-way digital communication of the production process throughout the company.
1. Acquiring a 3D measuring and scanning centre
2. Implementing on-line monitoring of the status of the production process
Project implementation time: 14/ 5/ 2018 – 30/ 9/ 2019